Thursday, August 1, 2013
Girl Hub March 2013 - July 2014 (fixed term contract)
Girl Hub is a strategic collaboration between the Nike Foundation and the UK's Department for International Development (DFID). Girl Hub currently operates in Rwanda, Ethiopia,  Nigeria and London fusing the very best of private and development sector expertise to innovate strategies that will transform the lives of the world's poorest adolescent girls in order to unleash the Girl Effect.
Watch this video to learn about the Girl Effect.
Watch this video to learn about Ni Nyampinga the branded movement that Girl Hub created in Rwanda to empower adolescent girls.
This video shows Abet - the number one single in Ethiopia in 2013 performed by Yegna a music and drama group created by Girl Hub to empower adolescent girls in Ethiopia.
My role in Girl Hub has been to:
1. Optimise country planning - using a strategic planning tool developed in partnership with the MoD.
2. Support the design of the organisation's growth strategy
3. Expand the organisation's footprint through support for the British Embassy in Kinshasa's work for adolescent girls.
4. Innovate with major international funds to help ensure their work works as hard as possible for adolescent girls in poverty.
5. Lead Girl Hub's significant contribution to Girl Summit 2014 working with senior ministers, Downing Street, DFID, Home Office, UNICEF, Cabinet Office and others to design and execute this major international summit to end FGM and Child Marriage.
Wednesday, July 31, 2013
Let's do something nice for Ashraf - 2011
During the London Riots of August 2011, I set up a campaign called Let's do something nice fo Ashraf. I was outraged by the video footage of a Malaysian student, a guest in our country, who was robbed as he lay bleeding in the street. I wanted to find a way to do something nice for him to a) cheer him up a bit and b) show the rest of the world that the UK was appalled by this. I set up a quick website with a poll on it asking visitors what nice thing could be done and I pushed it out through twitter and facebook. It started to get a bit of traction amongst friends and so I decided to put a PayPal button up to start raising funds so that something could actually be done. And then it went massive. Within a matter of hours #somethingniceforashraf was trending in London; I was being covered by various on and offline titles and I had been invited onto BBC Radio 5 and BBC's One Show. By the Friday morning - two days after the campaign launched - £20,000 had been raised from thousands of supporters across the UK and around the world. I decided that that was enough to do something nice and there were other people/organisations who needed support so I closed the fundraising buttons. The final figure raised was £23,221 which was then donated to Ashraf at the Malaysian Embassy. In a very kind gesture he asked me to keep £5k to give to other victims of the riots. 
For more information about the campaign just google somethingniceforashraf.
Thursday, November 1, 2012
WCRS 2011- 2013
As Group Business Director, I  ran WCRS's Unilever portfolio as well as the Churchill and Privilege insurance accounts.
Highlights with Unilever included the global relaunch of the Radox brand including a TV ad whose performance against all measures has been outstanding…..
….and also the Radettes, the brand's very own all-singing, all-dancing band of ingredients who bring facebook posts to life. Check out the facebook app here.
Working on Churchill I delivered and optimised the consistently popular Churchill dog campaign working with Martin Clunes and Dawn French….
….as well as developing the Churchill dog from an irritating brand mascot into a much-loved social media character beating Spiderman in a successful Guinness World Record attempt to gain the most signatures on a birthday card.
I also played an instrumental role in initiating an Innovation Programme within parent group Engine, with a remit to grow and flex the company's innovation skills.
Sunday, September 11, 2011
Your Square Mile - 2011-current
In 2010, a shared passion for our country and its communities led to a discussion with the Big Society Network. At that time they were incubating an idea called Your Square Mile with a vision of a UK in which more people do more things in their community more often. In early 2011 I joined Your Square Mile Ltd. (now an independent company limited by guarantee) as Managing Director leading a core team, running the business day-to-day, liaising regularly with cabinet ministers, funders, corporate partners as well as hundreds of individuals across the UK.
The project consisted of three key strands:
1. A series of 16 pilots in communities across the UK that brought together engaged and disengaged residents to talk about the changes that they would like to see happen in the places that they call home. They came up with ideas and nominated project leaders. My team and I then worked with these communities to turn those projects into realities. You can watch this video to see one of the pilot workshops and you can access all 16 here.
YSM: Galliagh from Your Square Mile on Vimeo.
The following video showcases some of those projects, how they evolved and the role that we played.
2. I led the development of a one-stop website full of really useful things for anyone who wants to, or thinks they might want to, do things in their community. You can view it here.
3.  I have constituted and built a business model for the world's first (as far as I know) Citizen's Mutual. This is effectively a buying club for people who want to do stuff in their community. The forecasted membership base has been used to negotiate best-in-market value on products and services relevant to our members; such as public liability insurance at a fraction of the price of the nearest equivalent product. You can find out more about the Mutual here.
Saturday, September 10, 2011
Adam & Eve - 2010 to 2011
I joined Adam & Eve as a Consultant Business Director initially to deliver a brand relaunch for save the Children. This was led by a cinematic TV ad complimented by a high profile PR launch and then a TV programme called Born to Shine.
I also worked with the recently acquired YouView Client to develop comms plans and creative work for launch and I enjoyed pitching, successfully, for the massive Halifax account.
During my time at Adam & Eve we won both Marketing and Campaign Agency of the Year Awards. A unique success that I am very proud to have been a part of.
Friday, September 9, 2011
Soak Media - 2010
I left Beattie McGuinness Bungay to set up soak media a not-for-profit enterprise built on a similar model to the Metro newspaper. I give something away for free - cool bottles of water - to people who need it - London commuters during the summer - and sell space on that thing - the label - to advertisers. soak media was put together in partnership with the One Foundation so that all of its profits could fund play-pumps in Africa. 
Thursday, September 8, 2011
Beattie McGuinness Bungay - 2007 to 2010

I was Group Account Director at Beattie McGuinness Bungay. I pitched for and won the following accounts: Christian Aid (the only new business won without partner involvement), Cobra Beer and Yorkshire Tea. I led the delivery of some of the agency's signature work including the ground-breaking John Shuttleworth campaign for Yorkshire Tea. I led a strategic project to launch a new global single malt whisky brand - The Singleton - for Diageo and I also directed the npower account to maintain the brand's reputation during a very difficult time for the energy provider category.
I am very proud to have been a part of the team that won Marketing magazine's Agency of the Year 2008 award.
Wednesday, September 7, 2011
Marathon des Sables
The Marathon des Sables is known as the world's toughest foot race. I have completed it twice, once in 2008 and again (a little bit faster) in 2011.
Tuesday, September 6, 2011
Lavender* - 2005
I took a long honeymoon after getting married in 2005. I spent part of it living and working in Sydney. I worked at Lavender*, a creatively-led direct marketing agency. It was a temporary position, I worked there for two months. This was the first time I had worked in a founder-led agency environment and I learned a lot, particularly in terms of how a strong set of values can energise and direct a business. 
The highlight of my short time at Lavender* was a campaign for Fujitsu consulting. I am particularly proud of this work because it is based on a real consumer insight and succeeded in treating business audiences as human beings, something that B2B campaigns almost always fail to do.
Monday, September 5, 2011
JWT, London - 2000 to 2007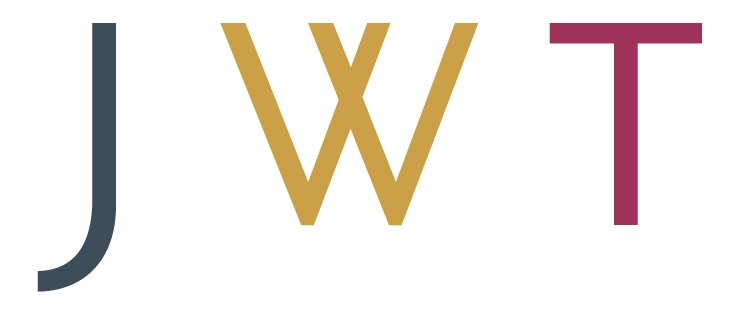 I joined JWT London in 2000 as a Graduate Trainee and was a Board Account Director when I left the agency in 2007. During my time at JWT I gained valuable experience working with a broad range of Client organisations including: ntl:, Jaguar, Kit Kat, Persil, P&O Ferries, Playboy and Diageo. I also benefited from a six month secondment to Marketing Capital - a WPP marketing consultancy - which taught me a lot, at an early stage in my career, about the broader marketing picture.
Highlights from my time at JWT were the Smirnoff Sea TV commercial, winning the Playboy Fragrance brief (I forfeited a trip to The Mansion when I moved to BMB!), launching the UK's first sex magazine for women and running a series of Master Class sessions with the likes of Greg Dyke, Piers Morgan, Paul & Christine Hamilton and Kelvin McKenzie. 
Smirnoff Vodka: Extraordinary purification from Guillaume Deliancourt on Vimeo.
Thursday, September 1, 2011
Honourable Artillery Company - 2003
I served with the Honourable Artillery Company, the UK's best TA regiment. I learned a lot about soldiering and myself. I am incredibly proud to have been involved with such a fantastic organisation.